I came across this tag on Mary's blog, Book Craic where she tagged anyone who wants to have a go.
So here is me, giving it a go. 😀
1. Do you get sick while reading in the car?
Sometimes I feel nauseous (specially when I am on the backseat). At those times, reading is a no no.
2. Which author's writing style is completely unique to you and why?

None, really.
3. Harry Potter Series or the Twilight Saga? Give three points to defend your answers.
Harry Potter, of course!
We have kickass women
Though fiction, it is very relateable
Makes me want to study at Oxford more and more
4. Do you carry a book bag? If so, what's in it (besides books…)?
Na. But I always have a book in my everyday bag.
5. Do you smell your books?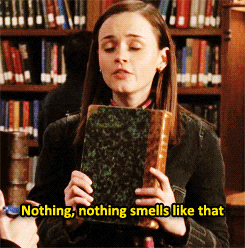 Sometimes, yes.
6. Books with or without little illustrations?
Depends on the individual book.
If someone is interested in gifting me books, please gift me this illustrated edition (on the left) of Pride and Prejudice. It is one of my all time favourite books.
7. What book did you love while reading but discovered later it wasn't quality writing?
Nothing like that has ever happened with me.
8. Do you have any funny stories involving books from your childhood? Please share!
They are not funny but here are a couple of them;
I am told that when I was a baby, I wouldn't eat unless I was told a story
I was the only one at school who was allowed to borrow more than one book a week
9. What is the thinnest book on your shelf?
Shikwa and Jawab-e-Shikwa by Dr Allama Iqbal
10. What is the thickest book on your shelf?
This one!
11. Do you write as well as read? Do you see yourself in the future as being an author?
Yes, I write as well as read. Currently I post short stories (and poetry) on my other blog and I see myself as a published author in the future.
12. When did you get into reading?
There was no time when I was not into reading that I can think back to.
13. What is your favourite classic book?
Pride and Prejudice by Jane Austen.
As I mentioned above, someone please gift me the illustrated edition that I shared a picture of above, thanks.
14. In school what was your best subject?
History. The subject had always enchanted me.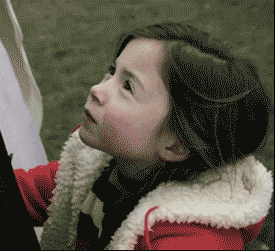 15. If you were given a book as a present that you had read before and hated… what would you do?
Hold a giveaway and give the book away.
16. What is a lesser known series that you know of that is similar to Harry Potter or The Hunger Games?
None.
17. What is a bad habit you always do (besides rambling) while filming?
I am not vlogger.
18. What is your favourite word?
That's a tough one. I have never shown any affinity to a single word.
19. Are you a nerd, dork, or dweeb? Or all of the above?
None of them.
20. Vampires or Fairies? Why?
Vampires. They are portrayed as always sensual and I am deeply in the genre of romance.
21. Shapeshifters or Angels? Why?
Angels who are particularly not angellike

. I owe this to Nalini Singh's Guild Hunter series. I highly recommend it. (FYI, it has Vampires too)
22. Spirits or Werewolves? Why?
No preference whatsoever.
23. Zombies or vampires? Why?
Vampires, as I mentioned earlier.
24. Love Triangle or Forbidden Love?
No preference per se.
Love Triangle: If the trope has cheating as a plot device, the story is not my type.
Forbidden Love: Depends how the word forbidden is used.
25. Full on romance books or action-packed with a few love scenes mixed in?
It is no secret that I love reading Romance. Did a complete blog post on how the genre is looked down upon and how that is not fair.