How I came across this book?
One day, a long, long time ago, as I was browsing Goodreads for some new titles and authors for my favourite genre (romance), I stumbled upon this particular book.
The name intrigued me because if I am not mistaken wedding ceremonies happened during the day and not at night (like us desis).
A major factor that made me turn to the synopsis, however, was the cover of the book!
The Book Cover
I have not made it a secret that if a book cover appeals to me, there is a 95% chance that I will read the book.
With this one, it was love at first sight. Pretty ironic keeping the plot in mind. No, I am not putting any spoilers before putting in the red alert so that you are cautious.
The reasons that I fell in love with the cover;
It is simple
For a change, the cover has only a man on it
The man is handsome
Those eyes are appealing – like very much so
Now the points I mentioned above may not seem like reasons enough for you but, together, they held an attraction for me that decided that this was one book I was definitely reading.
What I recently found out was that the book has another cover. Now imagine if I would have even bothered with the book if this one was the cover (on the right) I had come across while browsing.
*Shudders*
On to the synopsis. It did not disappoint.
The Goodreads Synopsis
1760s England and France: Based on real events, a hasty midnight marriage establishes a dynasty.
Just twelve years old, and drugged with laudanum to make her compliant, Deborah Cavendish is woken in the middle of the night and married off to a distraught boy not much older than herself.
Years later, Deb stumbles across a wounded duelist in the forest, and it is love at first sight. Deb has no idea the wounded duelist is in truth her noble husband Julian Hesham, Marquess of Alston, returned to England after years in exile to claim his wife.
Remaining incognito, Julian is determined Deb will fall in love with him, not his title, and sets out to woo her before she can be seduced by a persistent suitor with ulterior motives. Their marriage, and the future of the Roxton dukedom, depend upon it.
Rating and Review
As the book has been on my TBR for a long time and I was unable to get my hands on a copy for an equally long time, when I actually got to reading the book, my hopes for it had rocketed sky high.
Starting with two kids who are forcibly married, it set the stage for a later romance but I am so glad it was not one of those stories where people's cohabitation resulted in love. It was  love at first sight and executed perfectly for that. Take my word for it because it is coming from someone who is not much of a fan of love at first sight.
As this book is the second in the Roxton Family Saga, I had obviously already read the first one (only because I had to get to this one and not miss out on any important details) which had set somewhat of a background for this one.
Our two main leads are Julian and Deborah. Both are characters that defied the set notion of the 18th century UK but somehow they make more sense to me. Where Julian is a master at keeping his feelings to himself, Deborah does not have a filter between her brain and her mouth (and I am not saying that in bad way). They make the perfect couple, do they not?  
The plot is well paced with one little mystery in place that I was hoping against being the truth and thankfully it turned out. It just so happens that one word (in my humble opinion) was incorrectly used in a description that gave the incident the meaning it was never intended as. The relief was high, indeed.
The characters all played a part with no one being an excess to the requirement with their back stories all in place making sure that the reader is given the whole picture rather than talking about the main characters and making everything about them or related to them making the plot more than two dimensional.
There is something that I really, really  want to talk about from the book that can very well serve as a spoiler, so I am making a fresh section underneath. Read further at your own risk.
But before, I move to that section, let me make sure that I highly recommend this book to all the fans of the Historical Romance genre.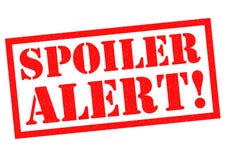 Every historical romance that I have ever read talks about how how the heroine is a virgin and loses her virginity to the hero. Each and every one of them. At the same time, the hero has to be a rake. It seems like a pre-requisite to be a hero in a historical romance novel.
However, Miss Brant has written a man who was a virgin in his marriage bed with his wife (and no the marriage was not consummated when they got married!).
That fact endeared Julian to me all the more. Maybe it was this moral compass of the character that the model was able to portray on the book cover that attracted me to the book.
I hope you enjoy it as much as I did.