Part of the Psy Changeling series (and later the Psy Changeling Trinity series), this is the 18th novel in the series but not the 18th story. There are many a novella and short stories in between. I have read them all!
Yes, you have guessed it right.
I love this series!
Before I give you my review, here is the synopsis on Goodreads.
Synopsis
The end of Silence was supposed to create a better world for future generations. But trust is broken, and the alliance between Psy, Changeling, and human is thin. The problems that led to Silence are back in full force. Because Silence fixed nothing, just hid the problems.

This time, the Psy have to find a real answer to their problems–if one exists. Or their race will soon go extinct in a cascade of violence. The answer begins with an empath who is attuned to monsters–and who is going to charm a wolf into loving her despite his own demons.
Book Cover
Anyone who knows me, knows that book covers are important for me. This one currently has two. One was up in the post and the second is here on the left.
I am a fan of neither book covers – which translates to "the book has to be fantabulous for me to give it 5 stars because it has already lost 1."
The Green One
The Green One does not encompass anything from the story. Nothing at all. Even the hair of Memory does not seem to be right.
Tom Welling One
I am pretty sure that the guy on the cover is not Tom Welling but whoever the model, he resembles the actor too much! Seeing that I like Welling, I'd have liked this book cover only if the model's hair was not chopped off in such a way. The hair has to be a little long!
Alexie and Memory
I like Memory's personality and her strength that made sure she could survive what happened to her and go on to become someone who does not need to be defended or protected at every turn.
An Empath by her powers, it is a woman you do not want standing against you. Her character was developed in a way that in all the pages I could see her growing from a frightened (yet strong) girl becoming a woman who could frighten.
Alexei on the other hand…
From the previous books I know him to be a man who keeps to himself for the most part (apart from that it is like the same for all dominant characters that they wish to keep their problems to themselves and shiz). The only two ways he had previously been described being;
Sexy Lexie – I totally get why
The Russian Bridegroom – I have my doubts about this but this was not really touched by Singh in the story
He is a protector through and through just waiting for the right woman to show his vulnerabilities to.
Together, they had their aww moments. It is a feat really but nowhere in the story did I get an urge to smack either of these two to use their minds! Kudos for that.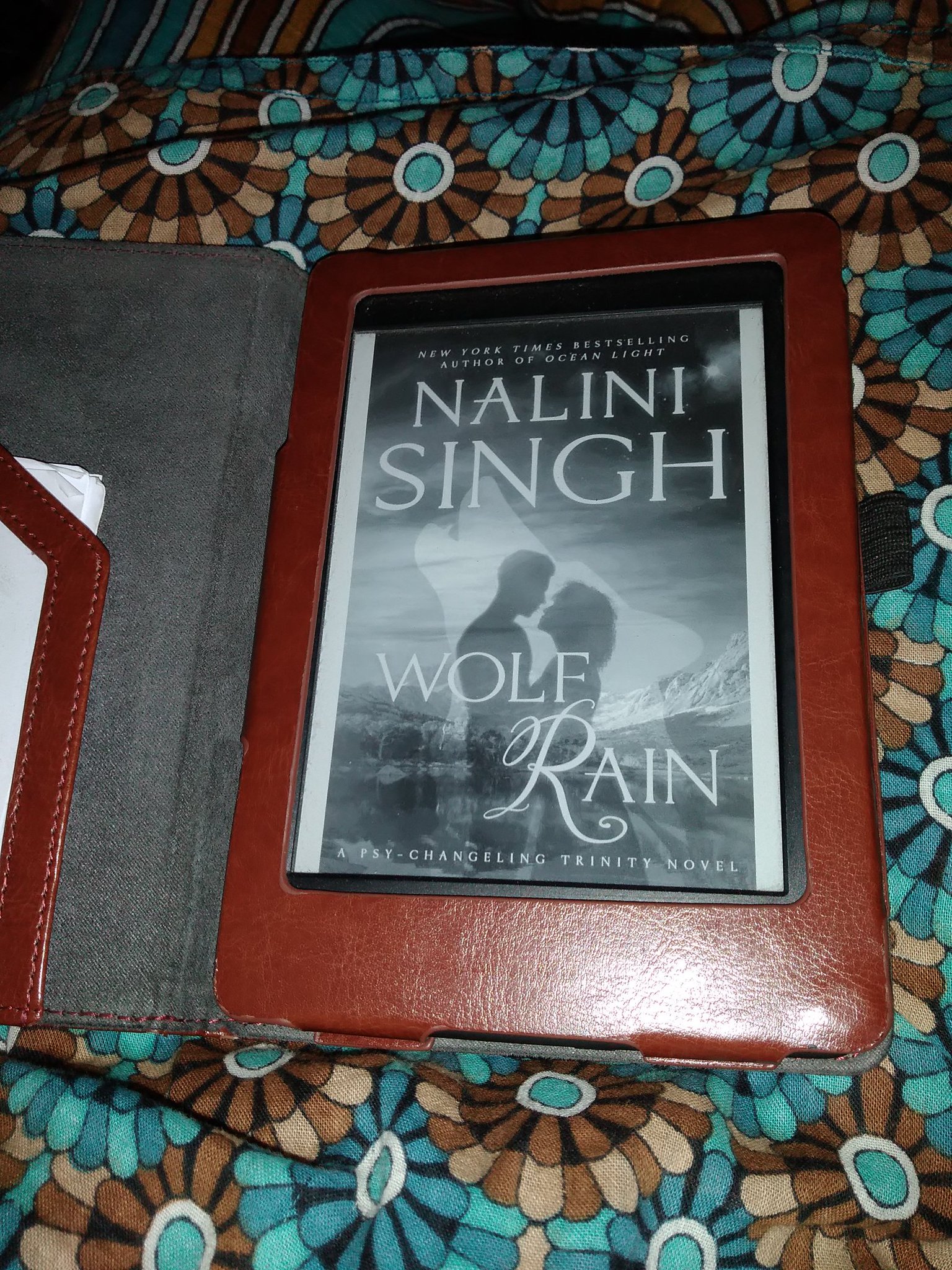 The Story
In the beginning the story moved very slow. One of the things I actually don't like is a mini description of every character that turned up. Please I know them very well already! Give me new information about my favourite characters!
We find out about a new sub designation of the E designation and how that is critical to the survival of the PsyNet. We also find out that what Noor and Keenan can do is not something out of the ordinary or something new. We find that there are others who can do it too.
We learn a little more of new characters (and now I want a book for those people too) and how every one is fighting a battle of their own. We find out how Silence only ever was perfect for a very few as someone somewhere always felt something. Someone always had someone that was important enough to toe the line for.
As for the story of the main characters, I am glad Singh considered about the imprinting on another aspect and made sure everyone knew was not what was happening.
There is a marked difference in the Psy Changeling Trinity from the original Psy Changeling books as in previously, the whole world got attention. There was world building. It never felt it was a story about only two people with everyone else being secondary. But, that is how it feels like in these three books under the Trinity label.
The frustrating factor
Nalini Singh gave us a glimpse of the word in the end and left us with a cliff hanger!
A 3.5
Yes, this one was a 3.5 stars for me for the following reasons (spoilers ahead);
After having believed in something all his life, Alexie was ready to take a stranger's word for his future. Really? See, I get it that he wanted that future too much to not leap at the chance but accepting as the truth? All of a sudden? No, I cannot digest that.
Renault – I was waiting for Memory to do some harm to him. Some serious harm despite her being an E. But in the end her wolf was there to save the day. I am not saying she did not fight. She totally did but I wanted to do some more damage. It's not as if that the asshole did not deserve it. His death, in my opinion, worked more like a mercy than a punishment.
If you're showing me Mercy, I want Riley too! How come it was always Mercy on her own whenever we see her in the book? Where was Riley? What about the pupcubs? I understand that Mercy maybe in the den so that the pupcubs get the den environment but since when does a DarkRiver sentinel does a shift for a SnowDancer lieutenant?
Singh mentioned Lara being pregnant and then having had her baby. Where is the fanfare? I can't believe the wolves won't have fanfare for their healer's baby. We don't even get the name of the baby!
As for Pax Marshall, I want a book for him because there are a lot of grey areas for him in this one. The transfer from Memory to Pax made no sense to me at all. The man had bruising in his mind, how is an Empath supposed to help him with that? Her ability – from what I understand – is not the thing he needs. Especially not the way he did use it.
That is all for now. But let me add, even with a 3.5 for this one, I am waiting for the next installment of the series. I really hope Lucas, Sascha, Kaleb and Sahara get more page time.